tags: Surrealism art for sale, conceptual art, digital art photography, affordable art, other dimensions art
Shimbarovsky Alexander
surreal photography
Conceptual photography in other dimensions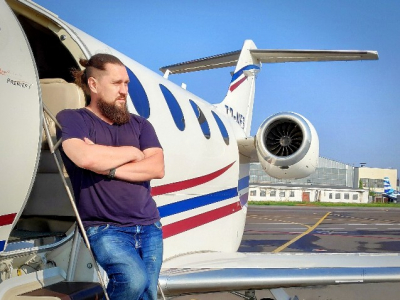 2012 - Master of arts, KNUTD (Kiev national university of technology and design), Faculty "Film/Video and Photographic Arts".
Professional photographer, graduated from college KNUTD specialty "Artistic Photography" received a degree in "photographer".
2009 – Member of the National Society of Photo Artists of Ukraine (NSPAU).
2010 – 2014 - Lecturer in the First National School of TV in Ukraine.
Participant of exhibitions, art-festivals, art-fairs in Ukraine, Holland, France, Germany, Sweden, USA
Shimbarovsky Alexander. Affordable art for sale
Surreal photography in other dimensions

My author's project is called "Photography in other dimensions".
These are surreal photos of cities, buildings, objects and even people,
taken "in another dimension".
The paintings of Jerome Bosch, Salvador Dali, Maurits Escher, Rene Magritte inspired me to move in this creative direction.
But I chose my own path in art, perhaps technically more complex.
The problem was how to photograph a real object with the capabilities of cubist artists and surrealists?
For several years I was looking for solutions to my problem. In order to allocate time for the project, I refused the position of teacher, forgive me students.
I graduated from 2 programming courses, bought a lot of equipment, finally, along with friends, created his own sur-camera, with which the creative process became much more productive.
But this is just a method. Whatever it is, the main role should be played by work.
In the words of Vasily Kandinsky, the main issue of art is "WHAT" and not "HOW".

Other dimensions art
By changing perception, you expand your consciousness.
Interpreting the usual forms, you can see a another meaning through the fragments of stereotypes.
In their work, many artists only confirm any established views, worldviews. They work in all well-known techniques, perfecting their skills.
As they were taught, so do they teach.
I do not affirm with my works, but rather "soften" the usual firmament of the world and fashion new art forms, showing the viewer that the real world is much more amazing than we used to see it.
---
TRANSFORMING REALITY INTO
SURREALISM CONCEPT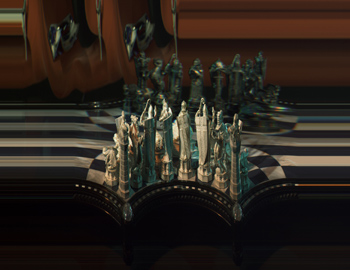 Discover and Buy Unique Art Photography from Europe
Once your home or office is fully furnished, finding affordable, yet original artwork is one of the hardest decorating challenges. It requires vision and a creative eye – a process that can be as fulfilling as it is frustrating. Fed up with spending around the clock searching art for sale? The hunt is over. Welcome to the personal website of Alexander Shimbarovsky, where you are sure to find new art for sale and buy it online easier than ever!
Owned and operated by a representative of the Ukrainian art scene, the website prides itself on offering affordable art, the fruit of the artist's intellectual and creative labors, the mirror of his being, feeling, and seeing. It contains an inventory of original art pieces to start or add to your private collection or present to that special someone who loves art photography and surrealism.

Surreal Art for sale
From Conception to Creation
My name is Alexander Shimbarovsky. I am a contemporary artist and photographer from Eastern Europe, whose inspiration comes from the world around. Colleagues and art critics call me an innovative artist who has redefined how art is created. Indeed, being affected by Jerome Bosch, Salvador Dali, Maurits Escher, and Rene Magritte, I used a brand-new art movement and technique of creating art, called Other dimension art.
In my surreal photos, the world looks quite different. It doesn't appear stationary, solid, and real as it commonly does. People, objects, and spaces lose their boundaries as they blend into each other.
In original art for sale, reality seems shimmering, liquefied, and translucent. You feel like you are slipping, flowing, and gliding in and out of different forms and locations. Time itself becomes fluid as people and things appear in several places at the same instant as if you are looking at different moments presented to you at the same time.
My exclusive art photos are in private collections in Ukraine, Germany, Poland, and the USA and have exhibited internationally in Kyiv, Baden-Baden, Munich, Amsterdam, and Nice.
Spend an afternoon exploring my gallery to begin your search for original artwork.
3 Reasons Why You Should Purchase Other Dimension Artworks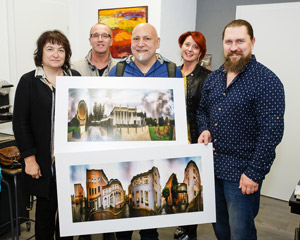 In the era of fast-paced life, stressful jobs, and one-night stands viewing fine art can bring you happiness and joy.
• According to neurobiologists, art-viewing leads to an increase of dopamine and activates the brain's frontal cortex which results in experiencing pleasure similar to being in romantic love. Isn't that a good enough reason to buy new art?
• Original artwork always looks exclusive and exquisite. My pictures are not fake copies of famous paintings, but authentic masterpieces. Experimenting with surrealism, cubism, and photography, I have developed the unique and specific artistic style. Paradoxical and surreal paintings will bring zing to your space and create an extremely modern setting. Experts have proved that enjoying art for about two hours has a positive effect on mental health. Welcome colorful art photography and authentic design from Europe to your heart and mind!
• Buying art online or offline is a perfect long-term investment. Of course, profits from art won't happen overnight, but within decades other dimension art from a limited collection could cost more money than most people see in their lifetimes. So, don't waste your time and start collecting unique new art. Support your life with digital art, surrealism, and culture.
How to Buy Art Online
Our website is very convenient and user-friendly so that the navigation is easy. At the bottom of the home page, there is a catalog of original art categorized in "Urban Surrealism", "Surrealism Art", and "Surreal Nature". The presented art for sale is nearly impossible to describe. As they say, a picture is worth a thousand words.
The paintings are within reach for everyone, as we're standing by the mantra that anyone can buy, and enjoy art photography and digital art.
Are you going to buy art online? No matter where you reside, we are shipping showpieces worldwide.
If you require any further information on new art for sale, feel free to contact us.